Improving Data Center Construction Planning with Resolve
A Different Kind of Virtual Meeting
Last week, one of our favorite customer's use of Resolve was highlighted in Netzwoche, a leading Swiss publication for IT professionals. Below is a summary of the article in English. You may find the original here.
In Switzerland, there is a growing demand for commuting power and with it, a demand to operate data centers efficiently. However, building a data center is no easy task. Similar to other industrial construction projects, the process is very complex and many people like technical experts, project managers, and building owners need to carefully coordinate throughout the process. In fact, a data center easily requires the staffing of several hundred people, so there is much to consider.
But how do all of the necessary figures align with project outcomes? How does everyone's input get heard? How do models get revised? And how do data centers achieve an error-free turnover? According to Interxion, that can all take place with Resolve, a virtual reality software where entire large BIM models can be visited and reviewed via mixed-reality headsets.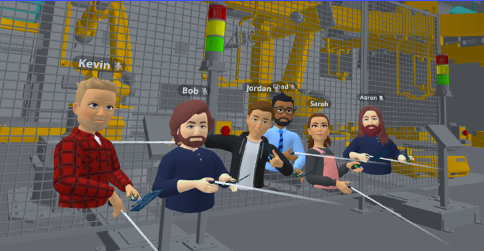 The Experience
In the planning phase of an Interxion data center, more than 30 people from various disciplines sometimes met in its virtual rooms, including project managers, operational risk analysts, and numerous technicians in addition to Denis Marusic, Director of Operations.
The experience was nothing like the previous meetings, where everyone bent over the blueprints around a large table. "We didn't have to try to understand a plan; we had the feeling that we were already experiencing the finished result," says Marusic, describing the experience. In Resolve's 3D model, participants could move freely, turning in any direction, stepping in closer, or taking a few steps back, just like in a real room.
In contrast to the physical room, they could also adapt the virtual room almost as they wished and could switch individual layers on or off, for example, to specifically look at cable routings or critical fire protection equipment. The reviewers of the model could give the architect real-time feedback, and the architect could make the changes simultaneously. "It didn't take long for the first errors to be discovered," says Marusic. Switches are often placed next to doors. In the model, some were on the left and others on the right behind the door. Anyone who found such a mistake could quickly discuss possible solutions with other participants.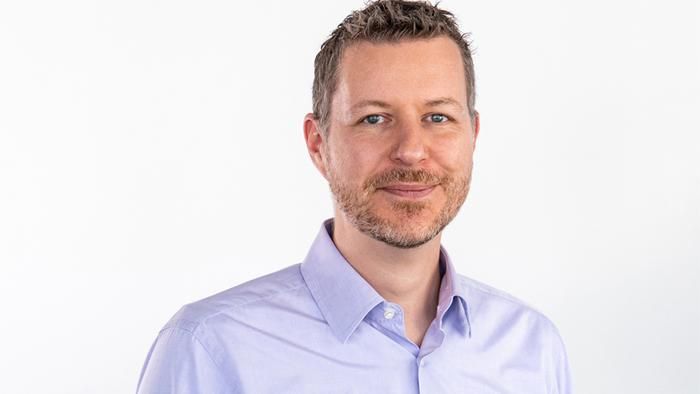 The Return on Investment
For just one of Interxion's data center models, Interxion saved approximately $216,000 USD in just a few months of using Resolve. In terms of efficiency and thus also sustainability in the planning phase, the Resolve solution clearly paid off.
During the virtual inspection of the data center, the participants tracked down a considerable list of points that, without Resolve, may have gone unnoticed until the actual construction and which would then have required expensive and lengthy rework. The list included a total of 159 items, which were just as much about accessibility as about cable routes, tripping hazards, or missing barriers, but also about improving operational processes.
With Resolve, teams can identify and fix obvious errors that would only become apparent during turnover just before the groundbreaking ceremony. One example is isolating switches, which were installed at a height that required a ladder to operate them. Teams have the ability to simulate technical operations by walking through a detailed 3D model of the future data center and checking if there are any risks along the routes. Another advantage is that with increasing customer requests and ever-shorter construction times, all technical teams can familiarize themselves with the building and the rooms in advance. According to Denis, he found his way around more easily the first time he visited the data center– despite its enormous dimensions.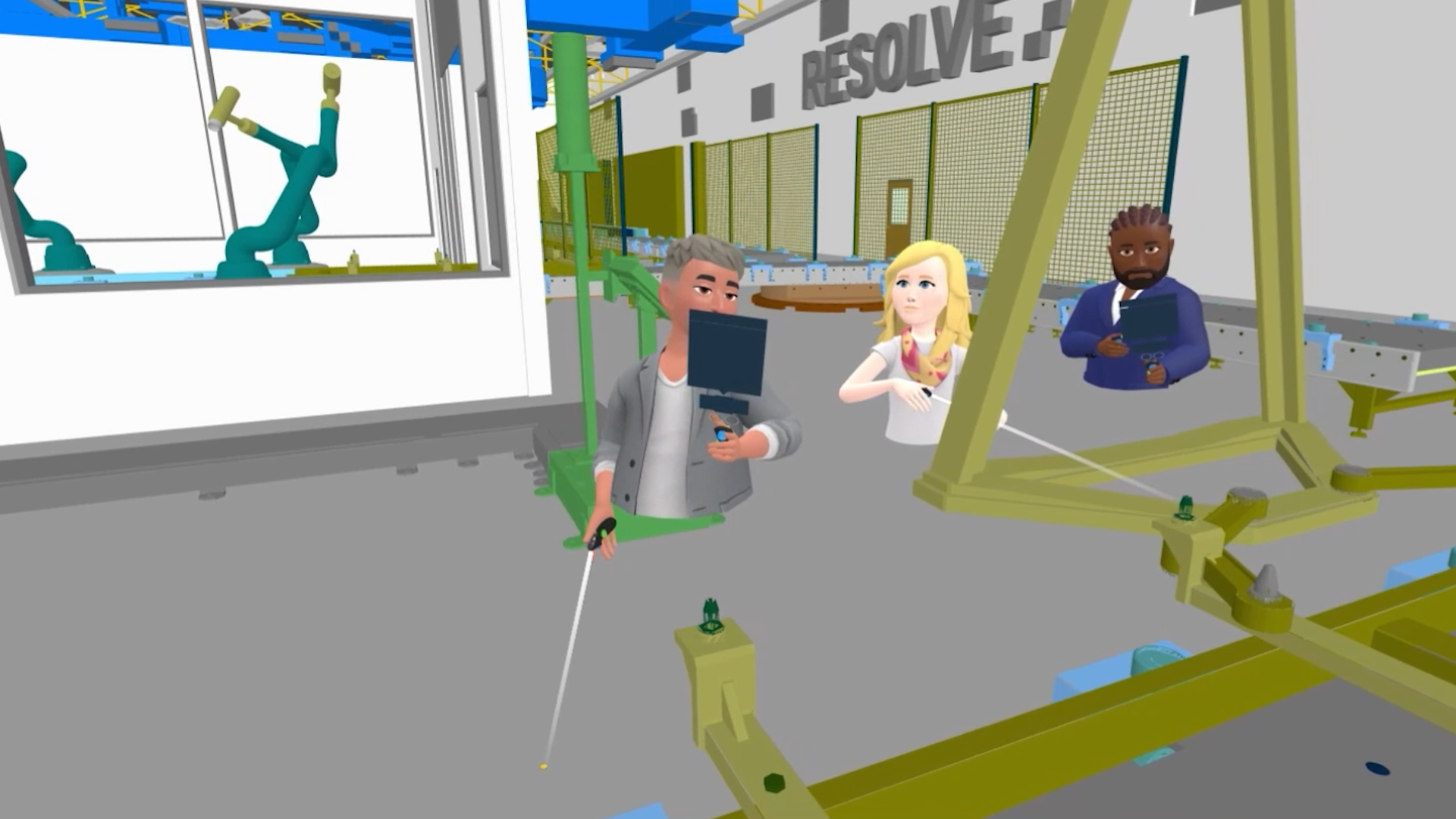 Russell Varriale, the co-founder of Resolve, also sees a wide range of possible uses of VR for ongoing operations in the finished data center: "Emergency scenarios can be played through easily and realistically in the virtual environment and also when onboarding new employees or talking to potential employees. For customers, a virtual tour of the data center is a simple and impressive experience.
Digital Realty Switzerland has established itself as a group-wide pioneer with the Resolve solution.