Resolve is Coming to the Meta Quest Store and Meta Quest Pro!
Today, we're excited to announce that Resolve will be a launch title supporting the Meta Quest Pro and is coming to the Meta Quest Store on October 25. We are also introducing our powerful new Wellington Engine, which can render huge building information models with millions of polygons on standalone virtual reality devices.
Augmented Reality with Passthrough

The next release of Resolve will add Augmented Reality (AR) capabilities by taking advantage of the Quest Pro's color passthrough cameras. With Resolve, project teams can now use the Quest Pro and Quest 2 devices to immersively walk through virtual buildings and overlay models on the real world.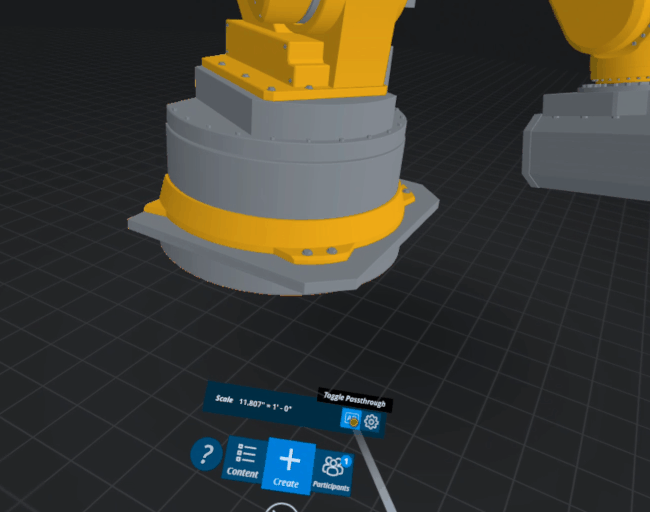 Resolve is pioneering the use of XR to review buildings during design, construction, and operations. Launched in 2020, Resolve is used by critical facilities around the world to find safety and operations issues before construction and even to train new staff on maintenance procedures. Resolve has helped industry leaders deploy thousands of devices to revolutionize the way their digital building assets are reviewed.
The Wellington Engine

VR has long promised to revolutionize building construction and operations, but has fallen short due to rendering limitations and unscalable hardware setups. Most industry use has been relegated to one headset at a time in a conference room reserved for special demos. While use cases in other industries have scaled to thousands of headsets, VR usage in architecture, engineering, construction, and operations (AECO) has often been limited to a handful of headsets at most. Standalone headsets are poised to unlock more usage due to their accessibility. However, the computing constraints of wireless, standalone VR headsets, coupled with the huge size and rendering demands of complex building models has prevented the realization of VR's promise in AECO. Until now.
Resolve's custom 3D rendering engine, the Wellington Engine, is able to render massive 3D building information models (BIM) on standalone VR headsets.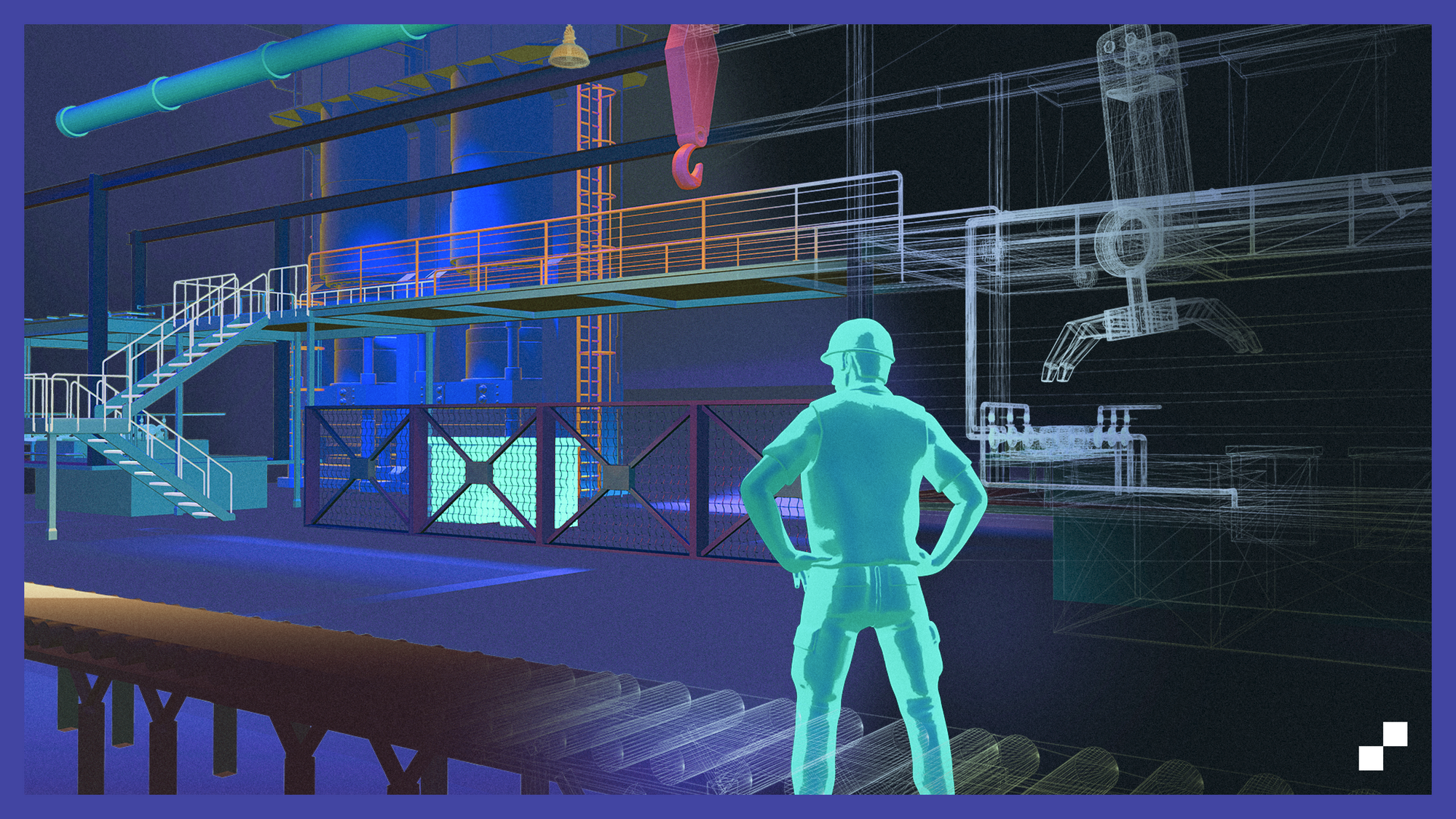 Using cutting edge techniques in virtualized geometry, occlusion culling, and adaptive partitioning, the Wellington Engine enables review of complex files without external computing power or hours of model clean up. We have developed custom formats and algorithms running on low level C++ and Vulkan code to create the only VR application suited for enterprise needs.
Put simply, here's what the Wellington Engine unlocks:
Models with hundreds of millions of polygons in VR
No tether to a PC required
No lightning fast internet to stream from a server required
No need to spend hours downsizing models and cutting away sections
It just works.
Industry Integrations
Resolve seamlessly integrates with the Autodesk Construction Cloud, a popular cloud platform for hosting building data. Companies can link their account to Resolve and models will automatically update without any manual exports.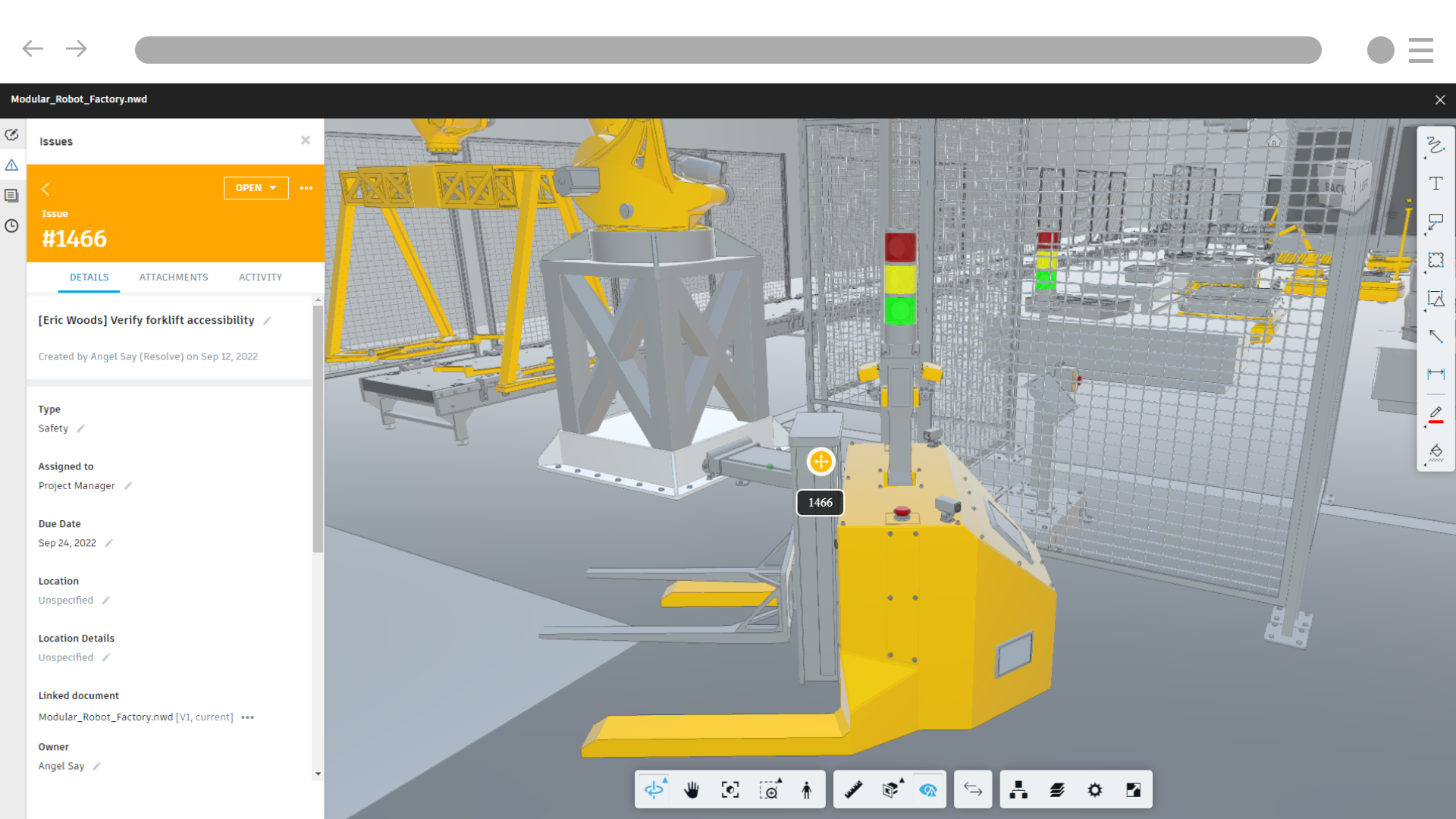 Resolve also connects with project management tools and syncs comments made in VR to external issue trackers without extra work.
Built for Enterprise
In addition to having scalable technology for large projects, Resolve is also committed to a high standard of security. Resolve is SOC 2 Type II compliant and has enterprise-grade functionality like multi-cloud support and MFA.
What's Next

For the past 2 years, we have been developing the next generation of Resolve with a select group of partners. Thank you to all who have taken the leap with us and have provided us with feedback that has made Resolve a best-in-class solution for the industry.
Now we're ready to onboard more projects to the platform. If you would like to try Resolve on one of your projects please request a demo. We can't wait for you to try Resolve on your Meta Quest Pro to take full advantage of our latest updates.
About Resolve

Resolve launched in 2020 and has been deployed across  billions of dollars of mission critical projects helping teams find important issues before their buildings are built. From data centers to water treatment facilities, Resolve is leading the charge in making digital building assets useful across the entire building lifecycle.

Resolve helps operators, designers, and builders of industrial facilities virtually walk through their buildings before they're built. Full scale immersion allows people who maintain buildings to ensure designs meet their needs before the cost of changes skyrockets. Today's poor review methods over screen share and 2D documents lead to delays in construction and higher operating costs due to critical design flaws. As worldwide construction accelerates, Resolve is helping teams build fast without sacrificing safety, efficiency, and sustainability.

Want to help us build the next generation of rendering tech for standalone VR devices? We're hiring.