Building the future: Apple Vision Pro's impact on design and construction
The Apple Vision Pro opens up exciting new opportunities for design and construction. It will take VR and AR for Navisworks and Revit to the next level.
It's no secret that virtual reality and augmented reality have long promised to revolutionize the building industry. We should be able to walk through a building before it's built or overlay building plans on a site to ensure we build things right the first time. Apple's latest announcement of the Vision Pro gets us closer to delivering on those promises.
The Resolve team has been working in the VR space for a decade and long awaited Apple's foray into the space. We're excited to dive into what we think Vision Pro means for construction and got some insights from pioneers in construction technology from Skanska, Turner, and Gafcon!
Here's a prototype built by our team of a BIM review app running on the Apple Vision Pro simulator: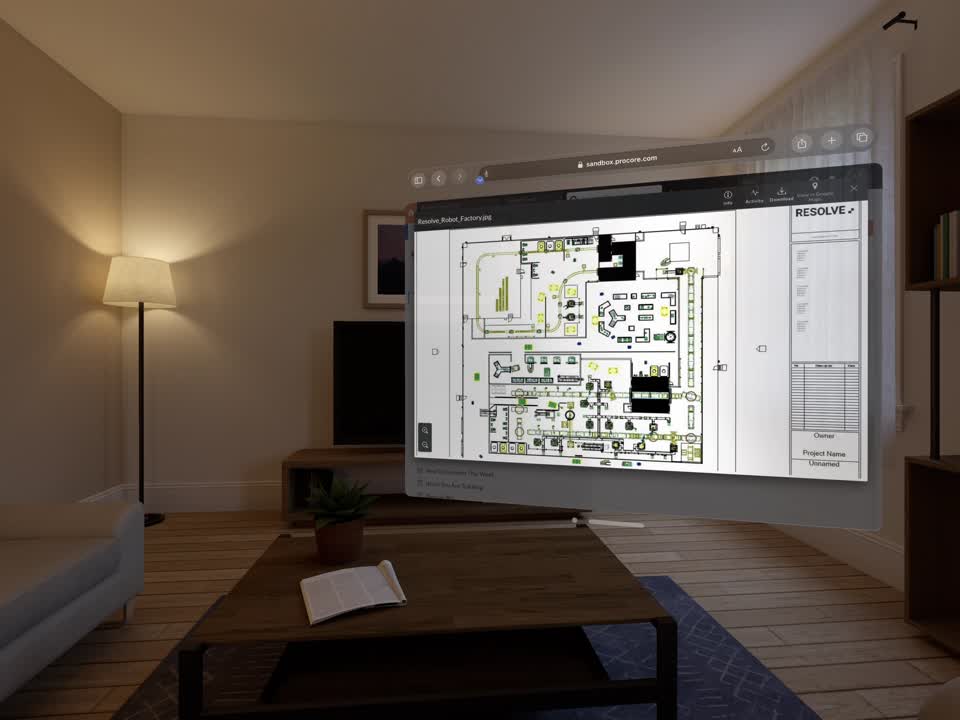 About the Vision Pro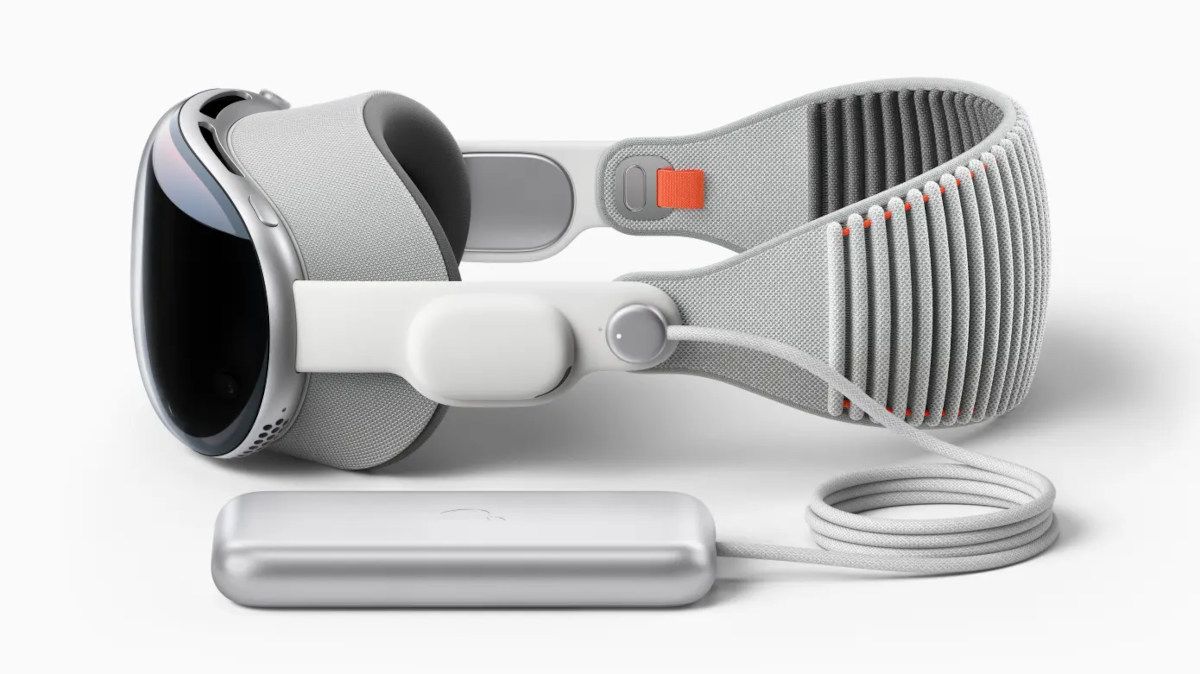 The unveiling of the Apple Vision Pro at the Worldwide Developers Conference (WWDC) opens up exciting new opportunities for industries like design and construction. In case you missed it, here's a summary of the most exciting specs and features for what Apple is calling it's first spatial computer:
While the device does have a cable to connect it to a battery pack it does not need to be tethered to a computer - it's completely standalone just like Meta's Quest.
Powered by Apple's breakthrough silicon the device boasts 2 powerful chips: one M2 chip and one R1 chip, a variant of the M2 designed to process all the sensor data.
An impressive 23 million pixels are packed into the device. That's a higher resolution than a 4K TV for each one of your eyes.
There are 12 cameras around the device to power a high quality view of the real world, hand tracking, and eye tracking.
The device will be available in early 2024 for $3,499 USD
"Its incredible and exciting to see the hardware progress as far as it has in the past 11 years that I have been involved in XR. The computing power, the resolution, the pass-through displays, and boatload of sensors it's amazing!"
Val Tzvetkov, Director of VDC and Emerging Technology at Skanska USA Building Inc.
A Leap Forward in Productivity
Taking cues from the iPad's impact on construction applications like Procore and Plangrid, the Vision Pro is positioned to change the way industry professionals interact with building data. Except this time instead of changing the way the industry reviews 2D plans we're poised to see an evolution in the way we also review 3D models.
"Buildings are becoming more complex, more unique, with details that are lost in traditional 2D drawings.  Meanwhile, workers under tremendous pressure to deliver need instant access to 3D building models to enable them to visualize the final product. A device like the Vision Pro combined with software like Resolve can close the gap to familiarizing workers to the jobsite."
John Niles, Technology Consultant at Gafcon Digital
Apple's established presence in the enterprise ecosystem may put the Vision Pro and its successors in a different category of devices. Apple's distribution channels, existing MDM compatibility, and commitment to security and privacy align well with enterprise requirements.
Spatial computer = VR, AR, and more
The Apple Vision Pro is an all-in-one device being touted as a spatial computer. It can immerse wearers in an entirely virtual environment, use its external cameras to overlay content on the real world, and lets users interact with existing 2D apps. While the price tag might be high to start, we think it's important to highlight that this is a device with traditional computer capabilities and VR + AR capabilities.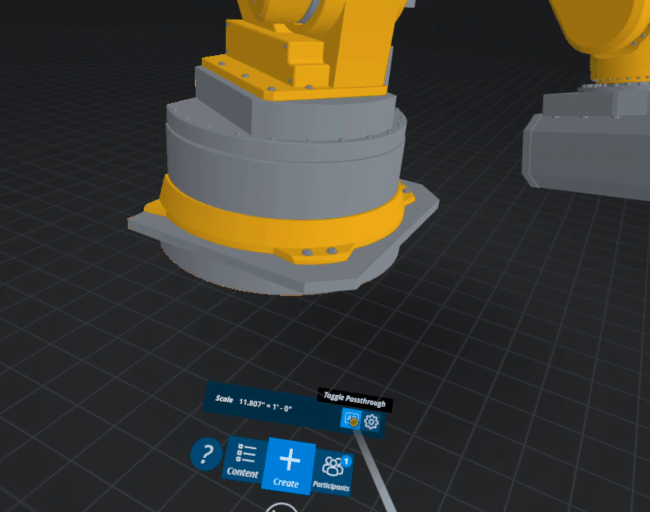 Early reports from those who got to try the device at WWDC suggest the passthrough is very high quality and input using gaze + hand tracking is quick to learn. For construction workflows this means the same device can be used for use cases like immersive walkthroughs of future buildings, overlaying data on existing buildings, and pulling up important 2D documents quickly. Resolve recently introduced AR capabilities with the Quest Pro's color passthrough and we're excited to build on this with the Vision Pro.
Seamless Workflow Integration
After thousands of VR demos and meetings our team is well aware of the challenges associated with getting into a VR experience. Regardless of experience level, users often find themselves having to recalibrate safety boundaries or log in with clunky virtual keyboards. Apple is tackling these issues head on and aiming to place users into a productive flow quickly.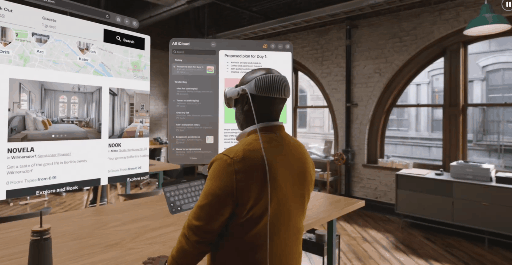 The Vision Pro's strong positioning as an alternative 2D monitor experience could lay the groundwork for transitioning into immersive applications like Resolve more seamlessly. One minute you may find yourself reviewing detailed drawings or spec sheets in Revit on a massive virtual screen and with the swipe of your hand a digital replica of your building has now taken over your office.
"The potential for the Apple Vision platform is exciting. Being able to view models on a large scale with high levels of clarity are the first thing that comes to mind that can be of great benefit to us. No longer would we be hostage to the physical screen size of a device. The big thing I would like to see that I didn't see in the announcement video is how we can collaborate as a team in the same environment, similar to how we do in the Quest headset and Resolve."
Chad Holbrook, VDC Manager at Turner Construction
Powerful Performance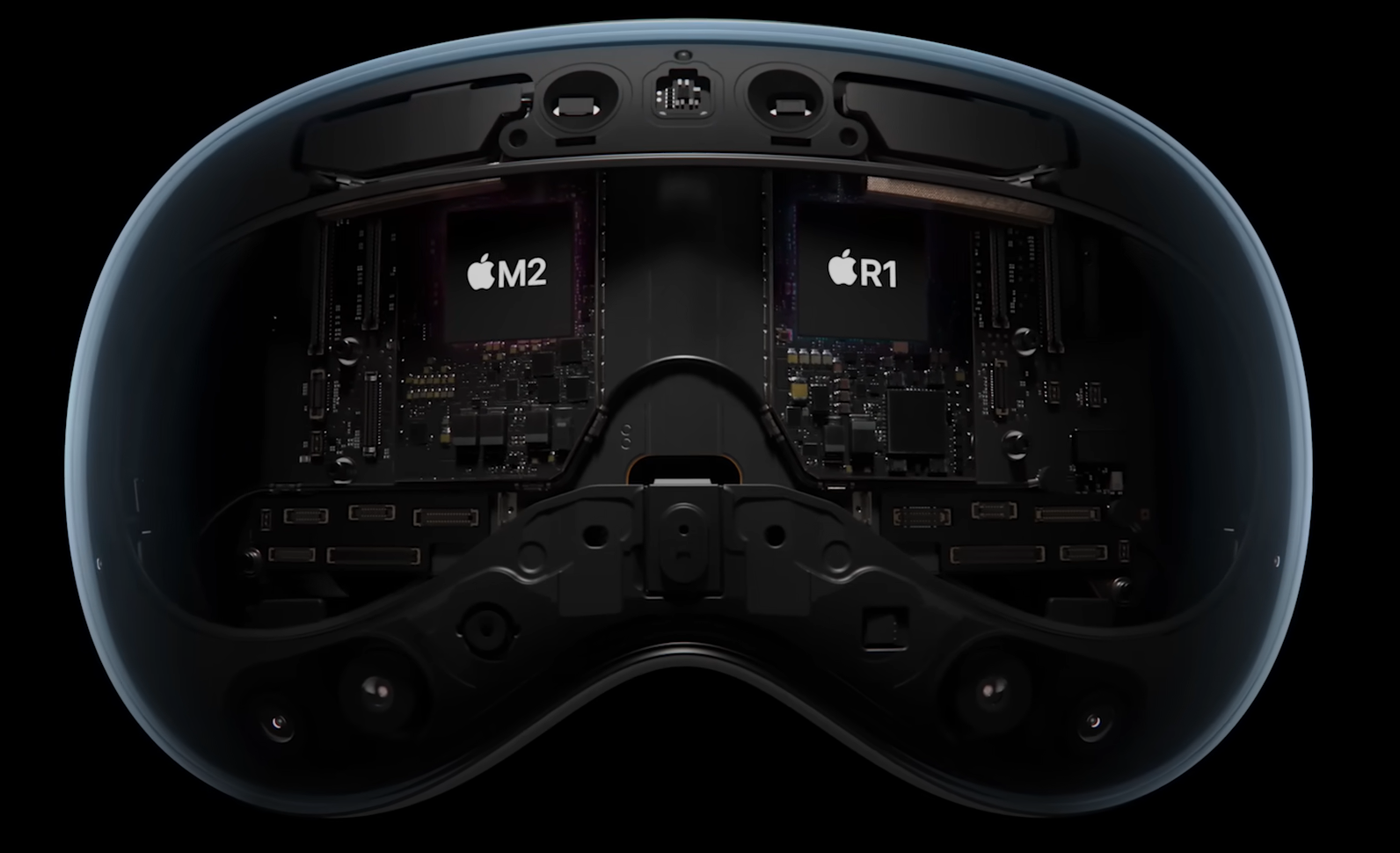 Sporting two powerful chips, the Vision Pro stands in a league of its own as a true spatial computer compared to other standalone devices powered by mobile chips that are more akin to a phone. This translates to more advanced workflows and rendering capabilities for applications with huge data sets like design and construction.
Opening huge federated Navisworks files or gigabytes of point cloud data will be a lot snappier on a device like the Apple Vision Pro.
Looking Ahead
The Vision Pro is packed with a ton of other exciting features like an external display to show a user's eyes, a three dimensional camera to capture volumetric memories, and an Apple Watch style dial to control how immersed users want to be. Beyond the obvious uses of VR and AR there are so many new construction workflows to be discovered on the Vision Pro.
"It was incredible to see the 3D video feature and playback on Vision Pro. It can feel like reliving a memory from Hogwarts Pensive memory pool! In the future I can see that being used in construction to document field conditions and do OEM training videos for facility owners. For complicated piece of equipment, I can see where someone can easily follow along a complex sequence. It can improve how we do safety training in our industry."
Val Tzvetkov, Director of VDC and Emerging Technology at Skanska USA Building Inc.
Despite the considerable promise, Vision Pro does present challenges to be addressed in future iterations. A two-hour battery life may limit continuous usage and integration with Windows-first workflows could prove tricky. Additionally, while the on site use cases are exciting there may be practical issues with safety standards and alignment.
"The potential for using the Vision Pro on an active construction site is huge, but if the safety features of the device are not there, then I see a very limited adoption opportunity for field use."
Chad Holbrook, VDC Manager at Turner Construction
Nevertheless, these challenges offer room for growth, improvement, and further innovation. And they will encourage other manufacturers to step up with other creative solutions.
The Vision Pro's introduction marks a momentous step for spatial computing and the construction industry at large. We look forward to bringing Resolve to the Vision Pro and its release in 2024.
---
Don't want to wait for Vision Pro to come out? If you already have a Quest 2 or Quest Pro and want to upload your own BIM to review in VR sign up for a free trial of Resolve.
Resolve builds software that makes 3D building information models more accessible so teams can find critical issues that save time and money on new construction. Resolve's Wellington Engine can render large BIM files on the standalone VR devices making it a scalable, easy to use solution for project teams. Resolve is used by leaders spanning industries like water treatment, data centers, biopharmaceuticals, and green energy.