How Quest 3 will level up VR reviews in design and construction
Resolve's team of VR experts dive into the details of the new Quest 3 to understand how Quest 3 will impact the use of VR for BIM reviews in building design and construction.
Meta just revealed the latest headset in their VR lineup, the Quest 3. The announcement was packed with exciting hardware updates, software updates, and more. Resolve's team of VR experts dove into the details of the announcement to understand how Quest 3 will impact the use of VR for BIM reviews in building design and construction.
Here's a summary of the updates our customers in the construction industry will be most excited about:
Quest 3 will be $499 and ship in the fall
Quest 3 hardware is slimmer and has color passthrough for AR
Quest 3 will have 2x the graphical performance
A price drop is coming to the Quest 2 - now it's $299!
Below is what our team had to say about all the exciting new features.
Comfort, comfort, comfort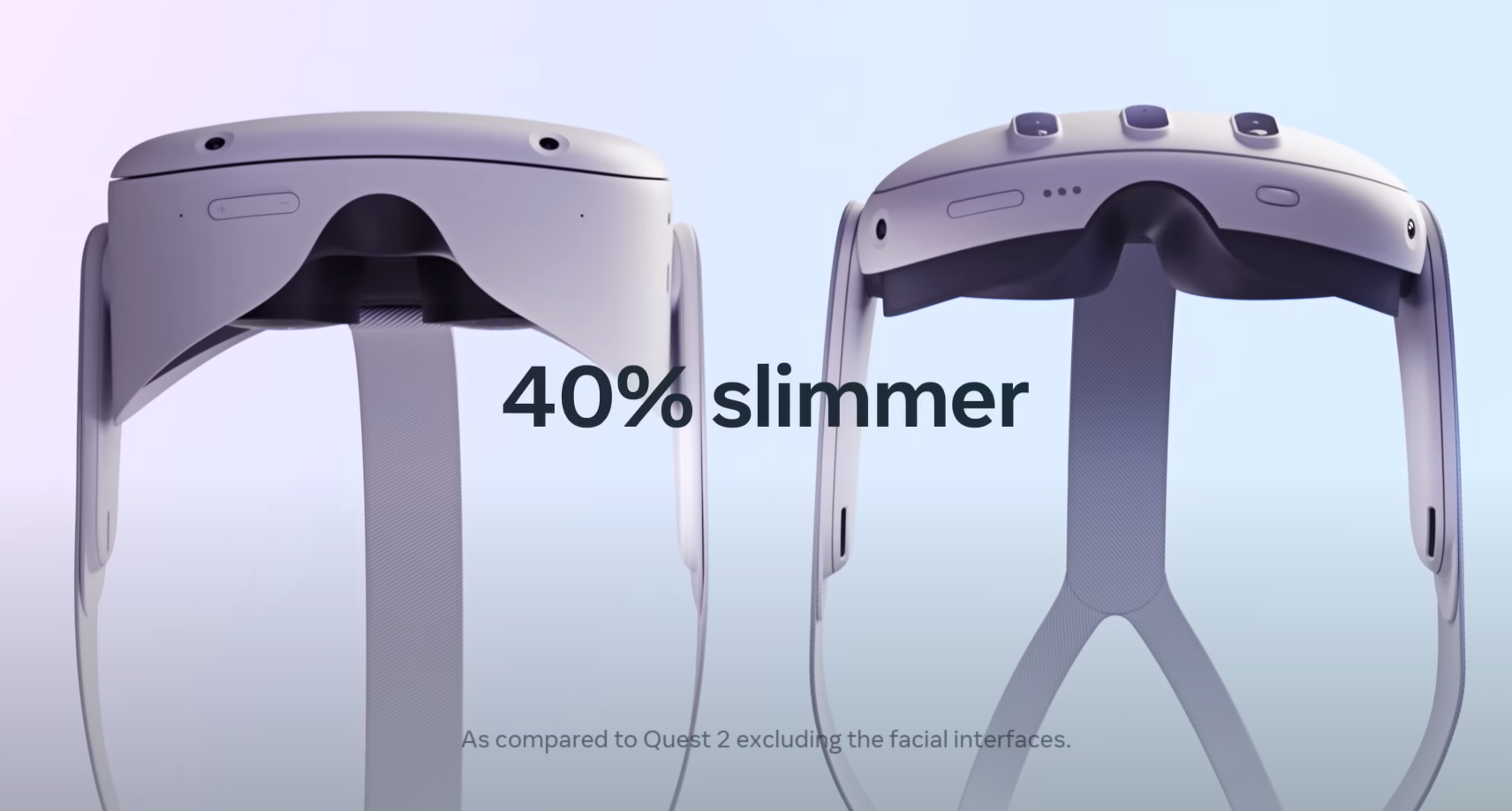 Across the board our team was very excited by the improvements to device size which impact overall comfort. Our team has tried all the VR headsets and conducted thousands of demos and training sessions so we know how important comfort is to the overall experience.
"A lighter headset like Quest 3 means that more people will be able to spend more time in VR. And when that time is devoted to reviewing Navisworks models in VR that hopefully leads to better buildings!"
- Iggy, Resolve Implementation
"I think the Quest 3 being thinner will help with adoption. People will be able to stay in longer when they're reviewing large models in VR."
- Beau, Resolve Support & QA
"The lower weight of Quest 3 coupled with improved performance will allow teams to walk through models in VR for longer periods of time so they can be confident they thoroughly QA/QC their projects."
- Shivang, Resolve Engineering
Easier setup
Setting up a device for the first time can be a make or break experience. When reviewing models in VR with your team all it takes is one person struggling to set up the device for the entire meeting to be derailed.
I'm excited to see a dedicated 3D depth sensor in Quest 3 to make detection of your environment more seamless. Putting your headset on and instantly having a safe environment tracked out would be a gamechanger for quickly starting VR reviews.
- Russell, Resolve Sales
Better performance for large models
The Resolve team has been on the cutting edge of rendering building models on devices like the Quest 2 and Quest Pro with our Wellington Engine rendering technology. We were excited to see that the new Snapdragon processor on the Quest 3 will have double the processing power as what's currently in the XR2 devices that the Quest 2 and Quest Pro use.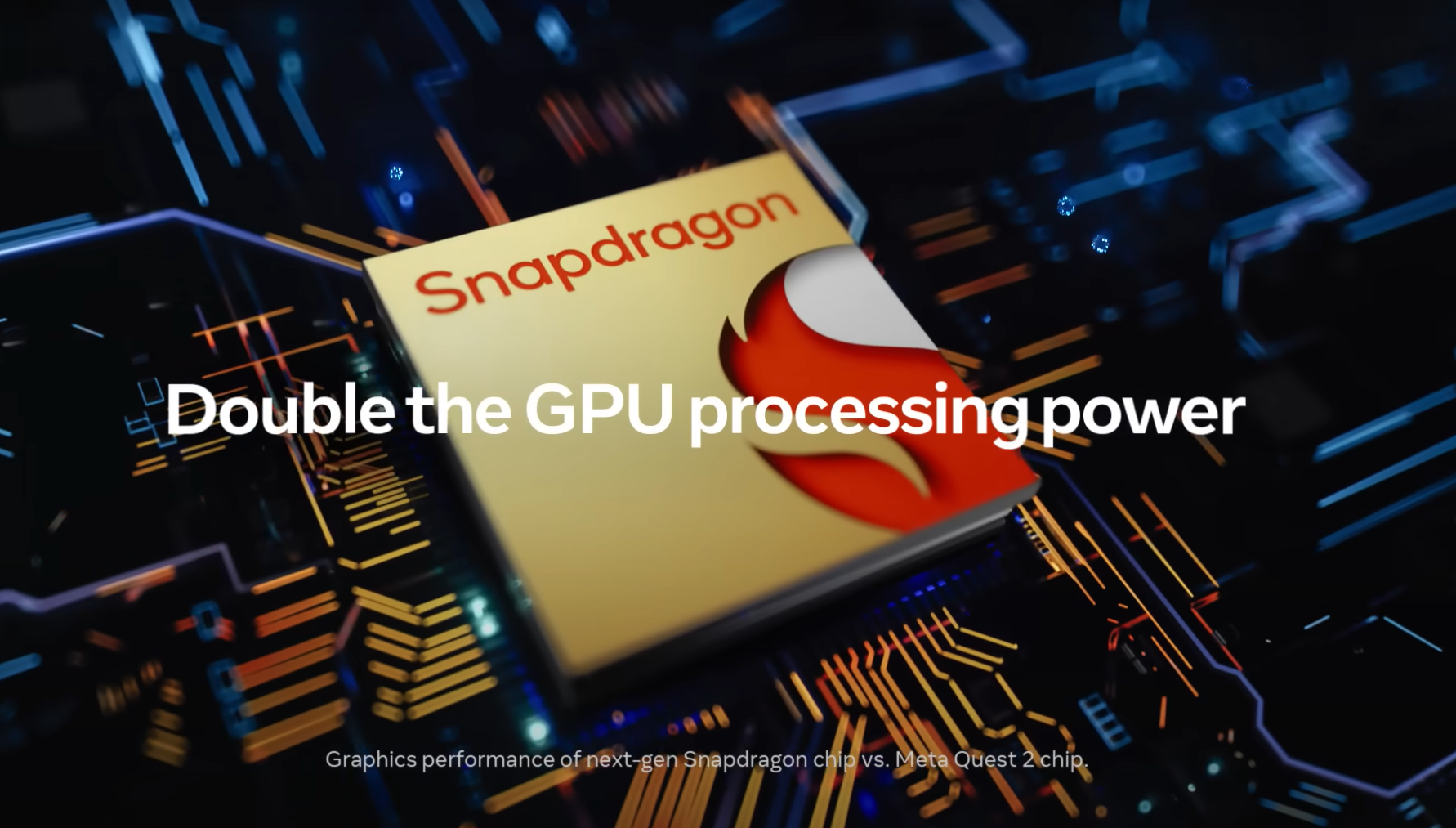 Our engineering team weighs on on what we can do with the unlocked processing power:
"The thinner, more lightweight design should make VR an even more compelling choice for BIM reviews, while the processor improvements can help large, complex facilities to be displayed in more detail while maintaining a smooth experience. The improved CPU and GPU performance will help developers continue to push the limits of VR/AR apps."
- William, Resolve Engineering
"Better performance than existing headsets means more power for rendering huge models. The extra processing will also help render at a higher resolution to make it more comfortable to spend time in VR, with crisper visuals. This is especially important for text which is crucial when you need to pull up equipment metadata or a building sheet in VR."
- Ryan, Resolve Engineering
Improved passthrough means more AR possibilities
The Quest 3 will have color passthrough like the Quest Pro. Resolve recently added passthrough support so you can view your BIM files both in VR and AR on a Quest device - so we're thrilled to hear Meta will be expanded on these capabilities. Augment reality (AR) has a lot of potential in the AEC industry and having one device that does both will make it easier for companies to adopt.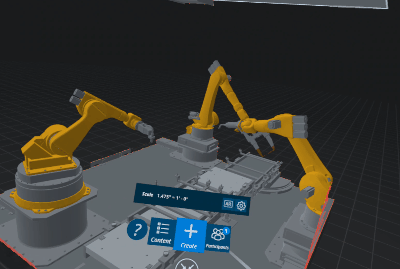 "I'm really excited to try passthrough AR on the Quest 3! There's a lot of excitement around AR in the construction industry and I think this headset will help the industry find meaningful use cases and incorporate into current workflows."
- Jeff, Resolve Sales
"There is huge potential for on-site use cases now that the device has improved AR functionality. I'm also excited to see how it enhances Resolve's multi-user AR functionality. It's very useful to occupy the same space with others and walk around a model overlaid on the real world."
- Russell, Resolve Sales
The better passthrough from Quest 3 will be very useful for referencing documents that might not be available in VR. It will be very impactful to productivity in VR if it's good enough to use your phone or interact with your monitor.
- Chris, Resolve Engineering
Powerful technology at an accessible price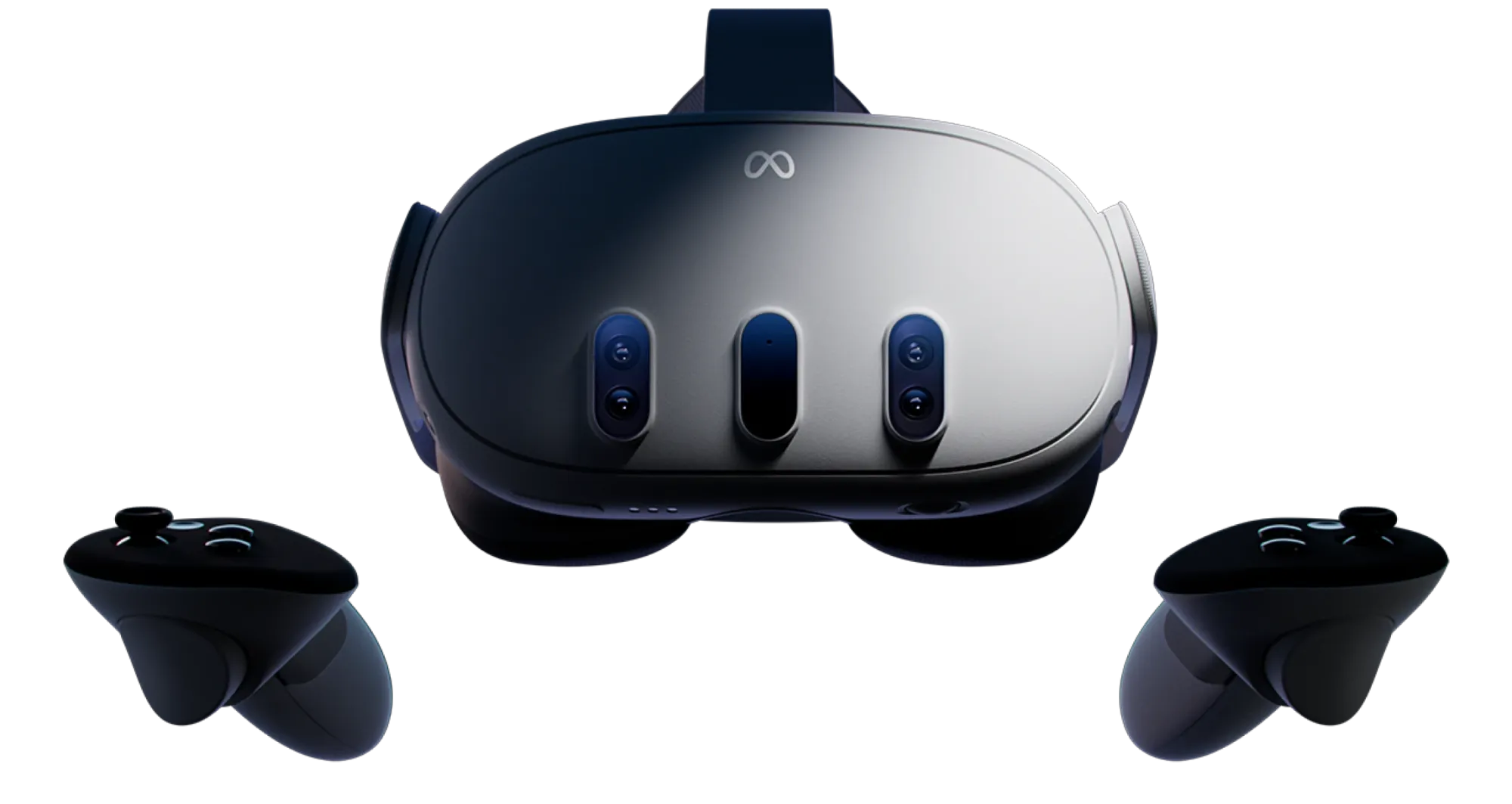 The Quest 3 is coming this fall and will be $499 USD. You can sign up for updates from Meta here: https://www.meta.com/quest/quest-3/
Meta's announcement also included an exciting price drop of the Quest 2 - down to $299 USD. With these accessible price points and improvements in hardware and software our team is looking forward to the expanded impact VR and AR can have when coupled with Resolve for construction use cases.
"Better full color passthrough, faster CPU and graphics performance at that price point is really exciting. All these features coupled with the lighter header specs  will make large BIM reviews in VR easier to accomplish."
- Jim, Resolve Engineering
"High quality passthrough at $500 makes AR capabilities more accessible for the majority of our customers."
- Iggy, Resolve Implementation
"Getting such a powerful device at this price point will move the industry forward. Our customers will also be very excited to see the Quest 2 drop in price. The value of VR goes up as we get more people in headsets and Meta is leading the way with its price and quality."
- Jeff, Resolve Sales
We're really excited to learn even more about the Quest 3 when it's launched. And we can't wait to see how these improvements update the experience of the Resolve app!
---
Do you already have a Quest 2 or Quest Pro and want to upload your own BIM to review in VR? Sign up for a free trial.
Resolve builds software that makes 3D building information models more accessible so teams can find critical issues that save time and money on new construction. Resolve's Wellington Engine can render large BIM files on the standalone VR devices making it a scalable, easy to use solution for project teams. Resolve is used by leaders spanning industries like water treatment, data centers, biopharmaceuticals, and green energy.